By: Diana A.  Sada, Trial Attorney, Evidence Lecturer
Editor: David C. Schott, Trial Attorney,  Professor of Law
"OBJECTION!"  It's a favorite word among some lawyers but also detested by many. Objections are important to the success of your case because they are the medium for enforcing the Rules of Evidence. For that reason, learning objections is equally as important as learning the Rules of Evidence. However, one skill many lawyers struggle with is mastering when to object.  Additionally, many lawyers mistakenly lodge frivolous objections for an improper agenda.  
To that end, there are two principles that every trial lawyer should adopt to be successful and avoid adverse consequences.  
Principle 1: Only lodge strategic objections that help your case.
The practical application of the Rules of Evidence in jury trials is more lax than the strict application of the Rules. It is crucial to understand when opposing counsel is skipping a foundation question that matters, which you should object to, versus one that does not, which you should not object to.  
For example, assume opposing counsel started his direct examination of a witness with the following:
Q: Ma'am, do you remember Aug 31, 2016?

A: Yes. Very clearly.

Q: How was the weather that day?

A: It was snowing and freezing.  
Can you object? Yes. Technically, the second question and answer are both objectionable for lack of foundation. The question did not establish that the witness went outside the house that day, that she watched the news, nor that she looked outside the window. The answer lacks foundation because she did not testify that she knows what the "freezing" point is or that she saw/felt snow.  
Should you object? NO! This is not a strategic objection, as the missing foundation is immaterial. Forcing opposing counsel to lay proper foundation would turn a two-question segment into an eight-question segment with no benefit or harm to either side. This will frustrate the jury at your expense. They might perceive you as disruptive even though the question/answer are technically objectionable.  
The skill of learning when to object can truly be acquired upon deciphering the difference between a technical objection and a strategic objection. Aside from learning how to forgo objecting to immaterial matters as outlined above, when you learn the difference between technical and strategic objections, you may find yourself cleverly forgoing objections on substantive and material testimony in order to help your case.
For example: Assume you are prosecuting an assault. The Defendant had previously been violent toward the victim, but you were unable to convince the judge to allow you to admit those prior instances of conduct per FRE 404(b) in this trial. Assume that during the investigation of this crime, the Defendant told your responding officer: "Why are you arresting me? I did not hurt her! I would never hurt her."
On direct examination of your responding officer, you do not elicit that statement (even though you could per FRE 801(d)(2)(A) – opposing party's statement). On cross examination, opposing counsel is hoping that statement could paint a positive image of his client. Therefore, opposing counsel unwisely asks your officer to confirm that his client told the officer that he would "never hurt" the victim.  
Can you object? Yes. The question is objectionable. Unlike you, who could admit evidence of the Defendant's statements per FRE 801(d)(2)(A), defense counsel generally cannot admit statements of his own client as they are hearsay. NOTE: this may not be improper character evidence because it is being introduced by the accused in a criminal trial and is arguably a pertinent character trait, which is allowed per FRE 404(a)(2)(A).
Should you object? NO! Opposing counsel is doing you a favor by "opening the door" to the prior violent offenses that you were prohibited from eliciting. You can now rebut this evidence per FRE 404(a)(2)(A) and various case law governing the principle of "opening the door." Your ability to strategically forgo this objection to hearsay helped your case and hurt opposing counsel's.  
Principle 2: If it is NOT objectionable, do NOT object.
Some lawyers believe lodging an objection is the proper mechanism for slowing the momentum of opposing counsel when opposing counsel is in the midst of collecting damaging evidence to their case. First, that philosophy often backfires. Lodging an objection naturally draws attention to the testimony objected to, which may result in the jury paying more, as opposed to less, attention to that testimony.  
The more important consideration for not objecting to a non-objectionable question/answer is your license! Colorado Rule of Professional Conduct 3.1 (which tracks ABA Model Rule 3.1 verbatim) provides, in pertinent part:
A lawyer shall not … assert or controvert an issue [in a proceeding], unless there is a basis in law and fact for doing so that is not frivolous, which includes a good faith argument for an extension … of existing law.
Lodging an objection for the purposes of slowing opposing counsel down knowing you have no legal basis for the objection violates the oath you took as a lawyer! Before you object, make sure the question/answer is at least technically objectionable – even if the objection is not wise strategically.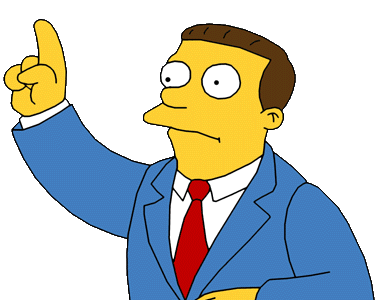 NOTE: Counsel may waive certain rights in appeal by waiving objections at trial. For that reason, irrespective of the principles above, you should always keep the record you want to create for appeal in mind while you decide whether to strategically forgo a proper objection.
Trial Boom® teaches you how to identify objections regardless of whether they are strategic. In other words, as you use the courtroom simulator, it is possible that a question may arise, which the simulator expects you to identify as objectionable, but one that you would not otherwise object to at trial. It is necessary, however, to understand the entire scope of objectionable questions for you to begin selecting strategic ones. For that reason, Trial Boom arms you with the ability to learn the broad scope of objections, which you can then couple with your experience and case analysis to determine which of those objections you would actually raise at trial.